Latest News & Information
TQC Ltd, Hooton Street,
Carlton Road, Nottingham,
Notts. NG3 2NJ,

Tel: +44 (0) 115 9503561
Fax: +44 (0) 115 9484642
email: sales@tqc.co.uk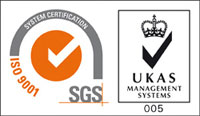 Nolek C9 Calibration Unit (was the Nolek KD2)
Quick & Easy Calibration of Leak Test Instruments
| | |
| --- | --- |
| Technical Data | |
| Pressure Range: | 0,1-10 bar |
| Pressure Fall: | 5 Pa |
| Reaction Time: | 20 ms |
| Measuring Range 1: | 0-500 Nmm3/s |
| | 0-30 Nml/min |
| Measuring Range 2: | 0-5 Ncm3/s |
| | 0-300 Nml/min |
| Accuracy: | 2% of max. scale value |
| Display: | Flow value in mm3/s or ml/min |
| Flow connection: | Hose with quick coupling for connecting to reference leaks in Nolek instruments. |
| Battery: | 2 x AA Batteries |
| Casing: | Aluminium profile |
| Size / Weight: | 170x80x35mm, 390g |
| Additional Features: | Automatic shutoff |
| | Memory of flow value |
| | PC Communication available |
| | Rubber protection to minimise damage and electrical shock |
| | | |
| --- | --- | --- |
| | | |
| | Nolek C9 Unit | |
Applications:
C9 is used for accurate calibrating and setting of air flows from adjustable reference leaks in leak testing or flow control instruments.
C9 is pressure independent and measures the flow for over pressure as well as vacuum conditions.
C9 is a user friendly calibration unit. When operated within the pressure and flow ranges stated under Technical Data, the resultant airflow is shown immediately in mm3/s or ml/min in the display.
Function:
The unit has a mass flow with display, and hose with quick coupling for connecting to the instrument to be tested.
For over pressure conditions, the hose is connected to the right connection of C9, and for vacuum conditions, to the left connection and to the instrument's reference leak.
When the flow from the instrument has stabilised, the value is indicated on the display.
For a printer friendly sheet on the C9 Calibration unit please click here, pdf, 183Kb
For more detailed information on Leak Detection & Measurement please visit our page on The Fundamentals of Leak Detection & Measurement or our page on Component Leak Testing.
If you have a current project that you are already looking at, or you are considering improvements to your production in the near future, call us and we will be happy to offer our professional advice & visit you at your site.
Air Decay Leak Testing :: Helium Leak Testing :: Pressure Testing :: Fixture & Seal Design Specialists